After receiving user feedback from our customer community, we're excited to let you know that our platform navigation is undergoing a small transformation.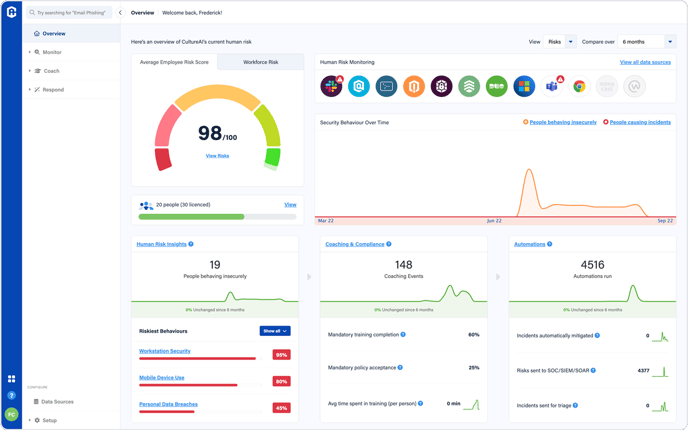 CultureAI has grown extensively over the last 6 months, and this is great! However, as the platform has scaled, it's highlighted some usability challenges.
What are these challenges?
Users are recording multiple clicks to locate the page they need.
Users looking to track behaviours linked to specific data sources are navigating to the data source configuration page before locating the analytics page.
The search bar is limited to finding employees.
Pages include multi-layered tabs, causing unnecessary confusion.


What's changing?
The top navigation is being retired.
An all-new collapsible side navigation is coming, allowing users to view the platform-structure without loading multiple pages in search of sub-tabs.
An improved search box will filter through pages, whilst continuing to be a search for employees.
Improved responsive layouts.
Improved overall performance.
'Automate' and 'Triage' are being merged into 'Respond'


What's staying the same?
The content of each page is unchanged.
The sitemap remains the same. Sub tabs have become pages of their own within the existing structure.
The Data Sources master page still exists as a directory to all your apps and attack simulations.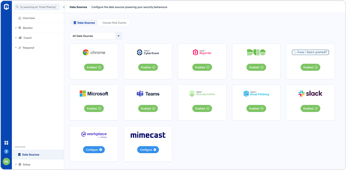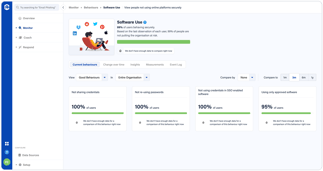 Do I need to do anything to prepare?
There's nothing needed from your end! You will notice your platform navigation appear on at some point this week. If you have any questions, you can speak to us at success@culture.ai.
#PeoplePreventBreaches