This guide covers installing the Meta Workplace integration and configuring it as a data source within the platform
Requirements
To setup the Meta Workplace Integration you will need the following permissions:
Platform user or above access (e.g. access to login to https://platform.culture.ai)
Administrative access on the Meta Workplace you want to install the integration on
Installation
From the sidebar, navigate to Data Sources & Integrations (highlighted in yellow), or navigate directly to Meta Workplace directly from the Overview page (highlighted in purple)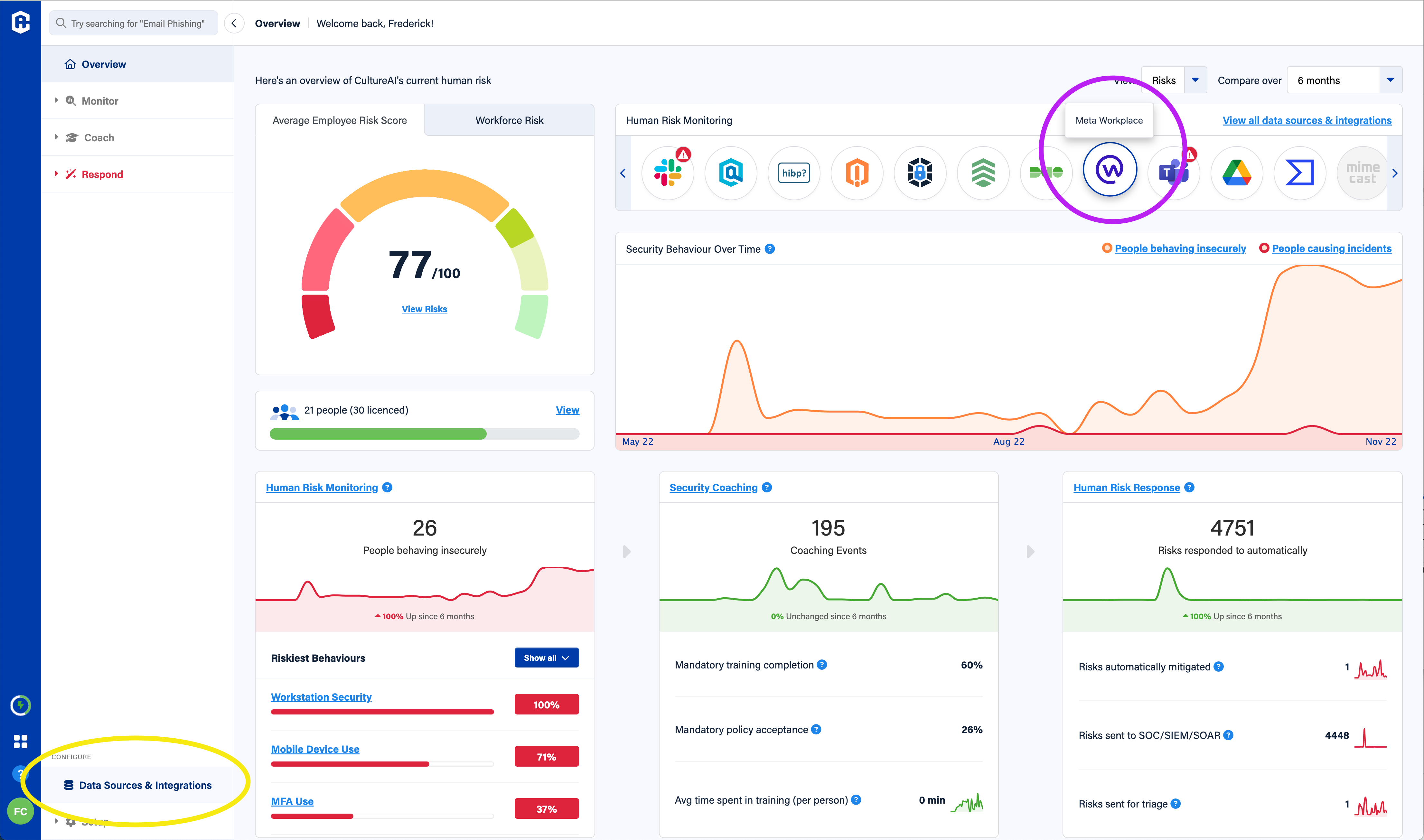 From the Data Sources & Integrations page, you can access Meta Workplace from the list: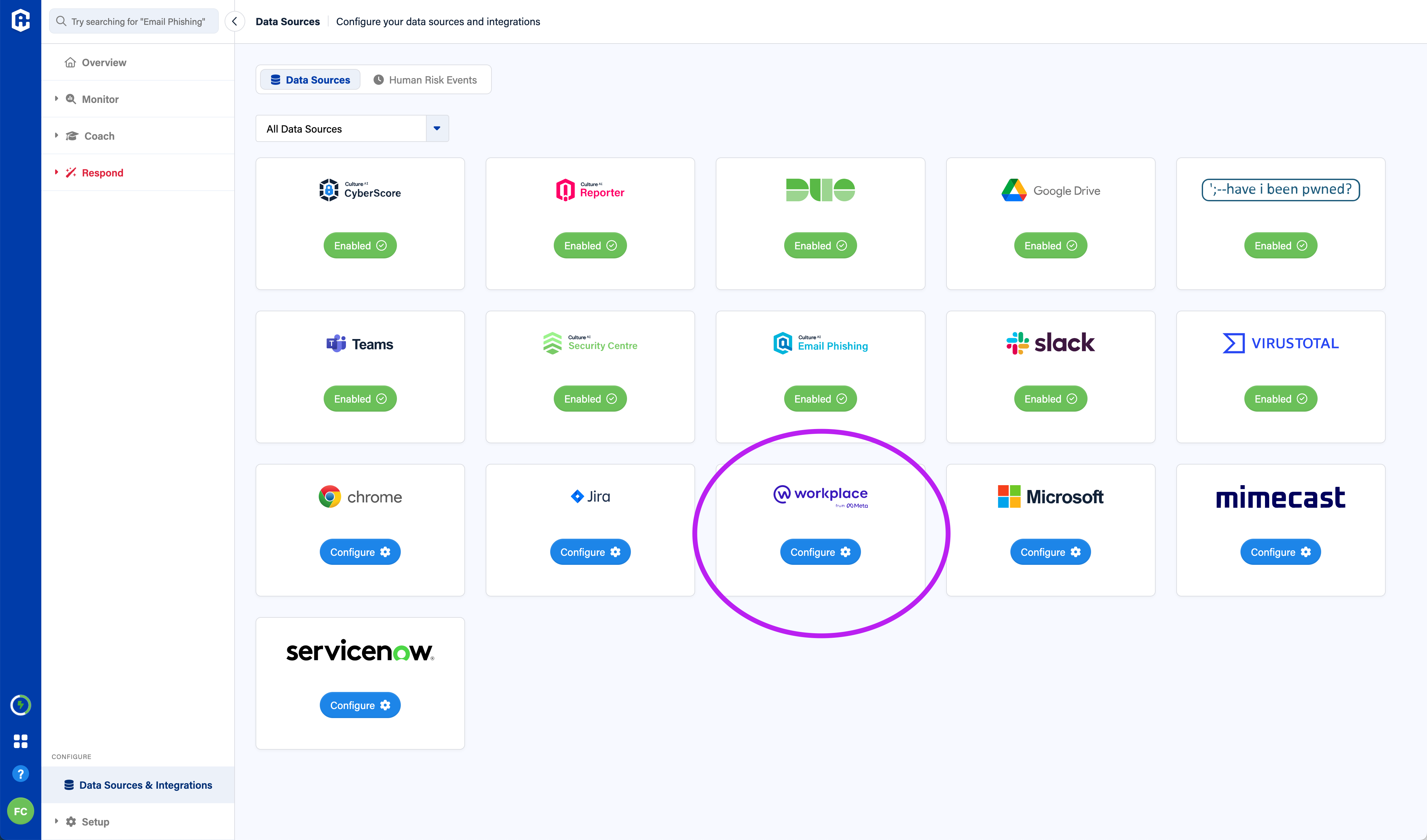 Select enable:

If you are the user with administrative privileges, select 'open now' or copy the link and send it to a workplace administrator to continue the process: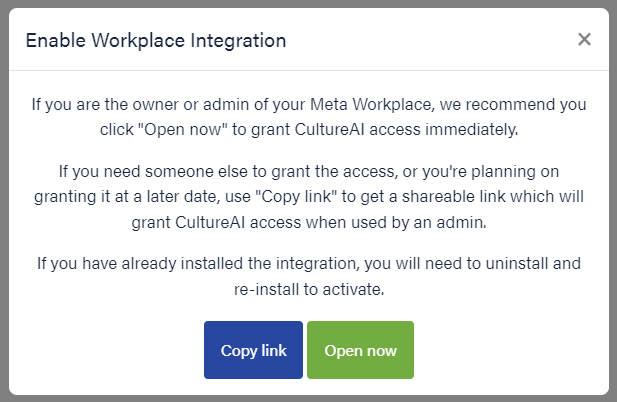 You will be prompted to review the permissions required by this integration, these need to be accepted to continue. You should apply the bot to all groups to provide the greatest coverage: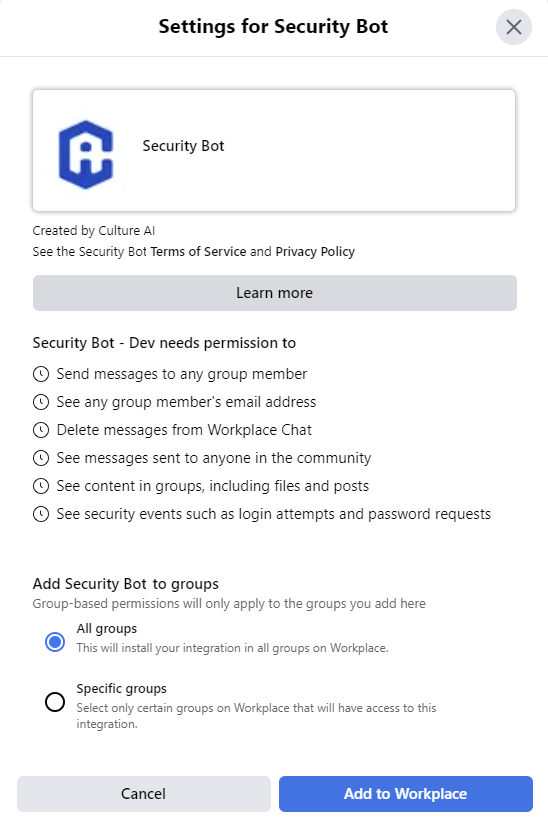 Once you have reviewed. click 'add to workplace' to install. Please note that the window opened during the install process can take up to 30 seconds for the installation process to complete.
Configuration options can be found within the source page, including what actions will be performed.