We're pleased to present our latest release to all CultureAI customers.

New Features
ServiceNow Two Way Integration
CultureAI now integrates with ServiceNow in a two way capacity, allowing customers that use the tool to triage incidents automatically from their ServiceNow environment. ServiceNow is the latest in CultureAI's integrations optimised to increase productivity from the Automate section of the platform, following the integration with Jira earlier this year.
The ServiceNow integration can be configured here in its dedicated page within Data Sources & Integrations. All that is required to sync CultureAI with ServiceNow, is to enter your developer's instance ID with your username and password provided by ServiceNow.
With this integration, incidents can be pushed into ServiceNow by configuring a Reaction in Automate. Incidents can then be triaged directly from ServiceNow, allowing customers to close cases without entering the CultureAI platform.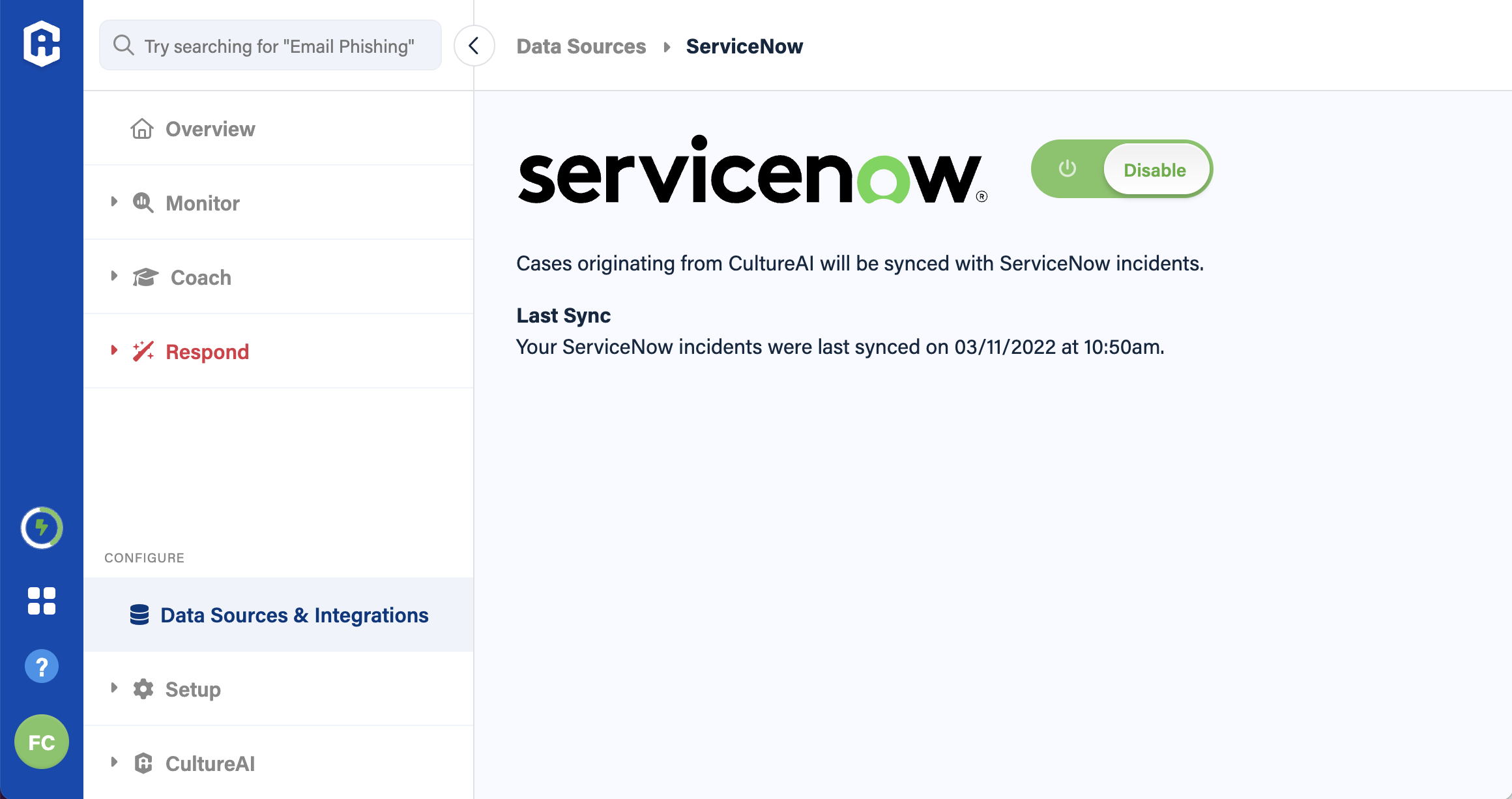 VirusTotal Integration
In an additional move to bolster the efficacy of CultureAI's automation features, the platform now integrates with VirusTotal. With VirusTotal, CultureAI is now able to able to scan links and attachments that have been reported in suspicious emails.
This functionality allows the platform to flag when links or attachments are known to be malicious (or 'known-bad'). When links or attachments flag in this way, the platform is able to automatically raise incidents, thus cutting out the manual process of triaging reports.
VirusTotal will be enabled as default for all CultureAI customers, and its event-log can be viewed here within its dedicated page in Data Sources & Integrations.
Files and URL searches are looked up using hashes, so that the content scanned is never exposed, and this is done through a private instance of VirusTotal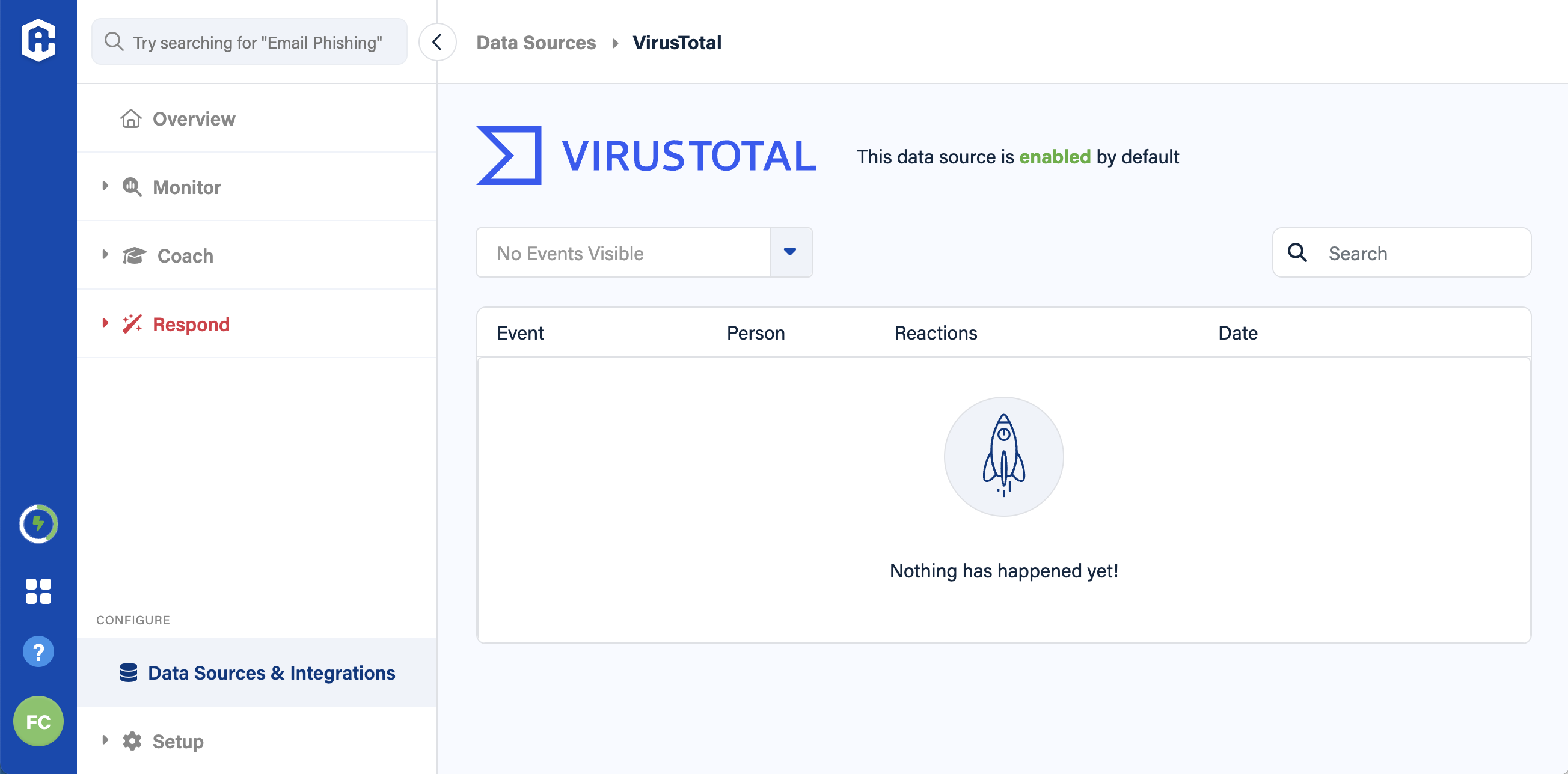 Korean & Japanese Scenario Translations
We are excited to announce our first Korean and Japanese email phishing scenarios. Customers that have these dialects as business languages will be able to send these attack simulations to their employees around the globe. This initially includes two Microsoft Scenarios, and the Apple Music scenario. These can be viewed in your Scenario Pool.
---
Bugfixes
Mac users were prevented from using the scroll-to-load functionality in some event logs around the platform
The collapsable side navigation caused Risk Cards to overlap in the UI
Instant Messaging events were appearing to duplicate across multiple IM integrations.
---
Quality of Life Updates
Mimecast configuration wizard has improved error messaging and instructions
Customers with sub-tenants now have a more stable organisation viewer
#PeoplePreventBreaches