Configure the CultureAI platform to synchronize users from Microsoft AzureAD
Overview
Enabling user synchronisation will allow you to onboard your users seamlessly into to the CultureAI platform. This guide covers setting Microsoft Azure AD (Microsoft Azure AD).
Setup
The CultureAI Management Platform can be accessed on the following URL:
Once logged in, navigate to Users & Access page by clicking the '⚙️ Setup' and then 'Users & Access' in the side navigation: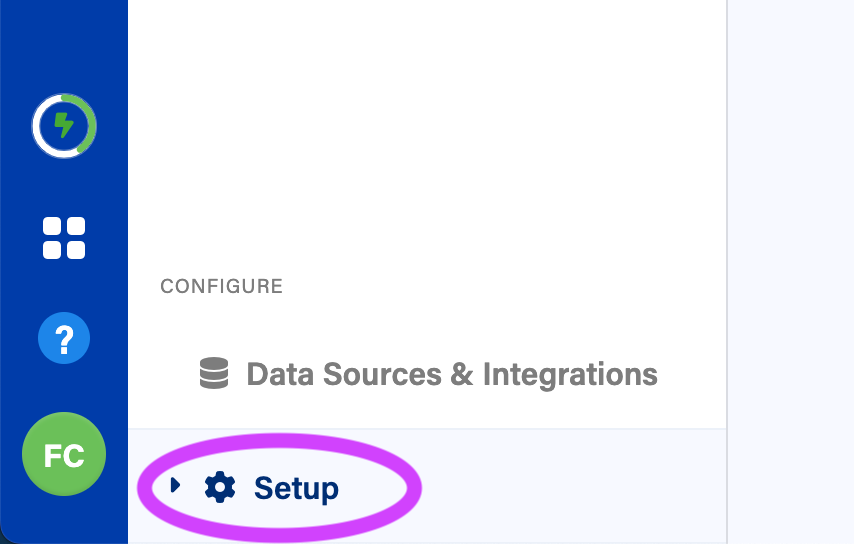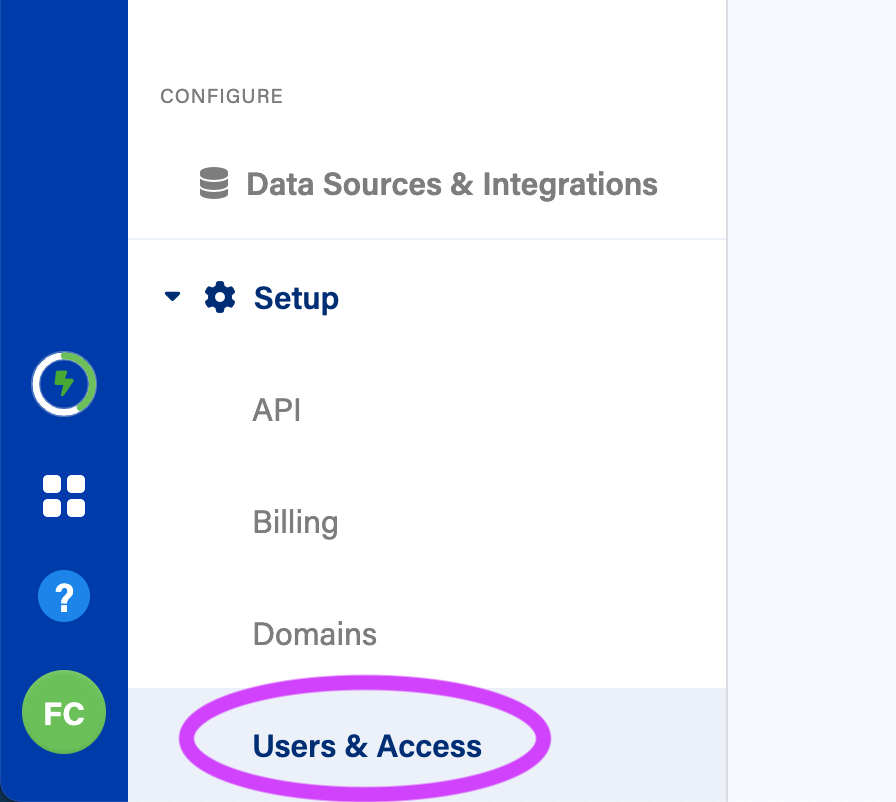 The wizard to set up Microsoft SSO can be found under the User Syncing tab: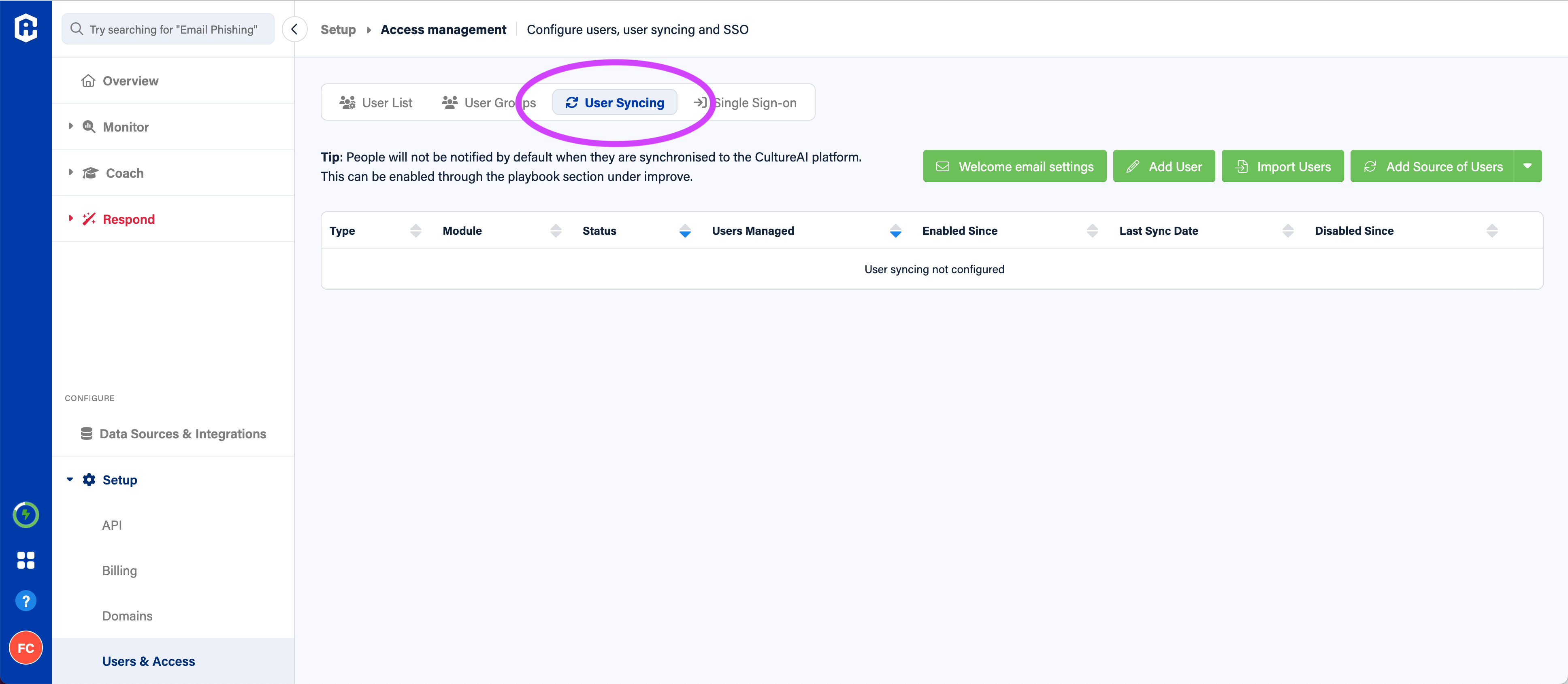 Then select Microsoft Azure AD in the drop down menu Add Source of Users: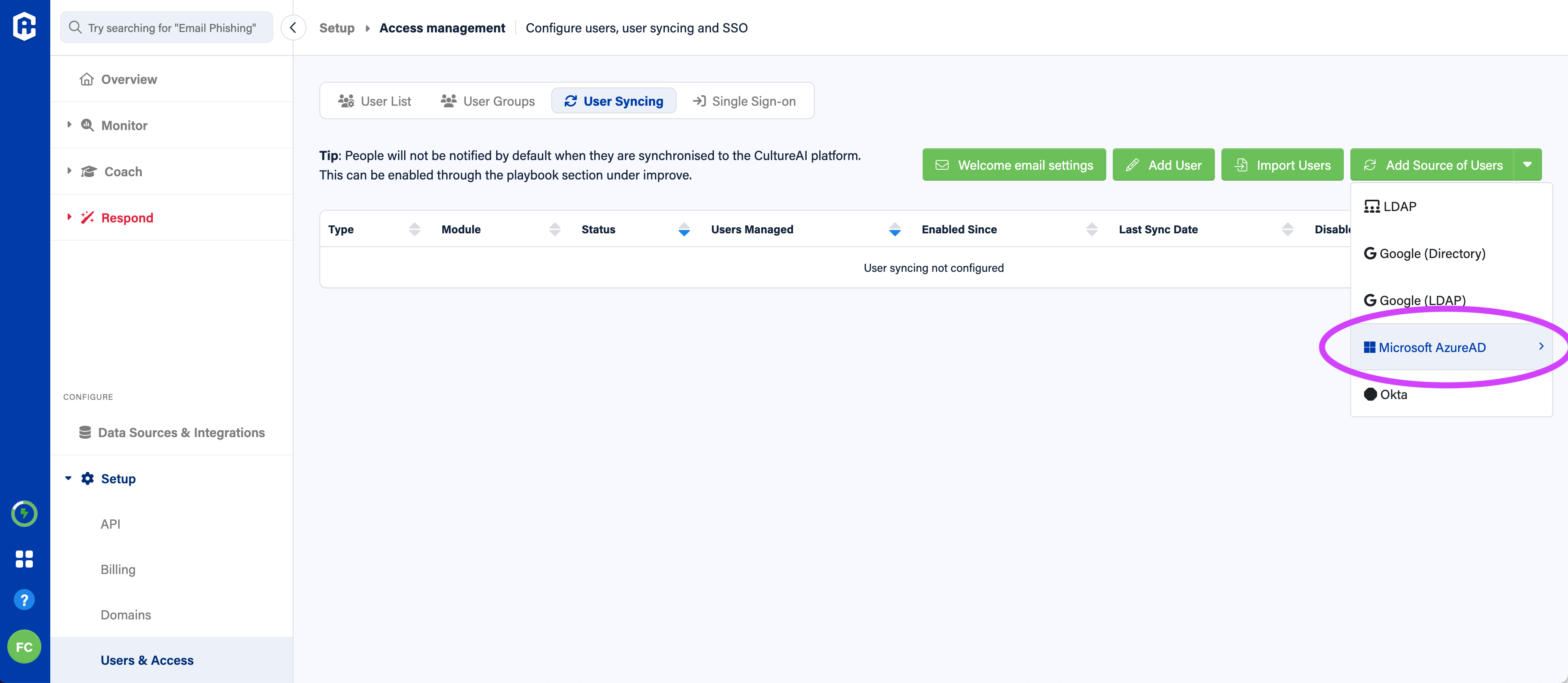 Follow the steps in the wizard: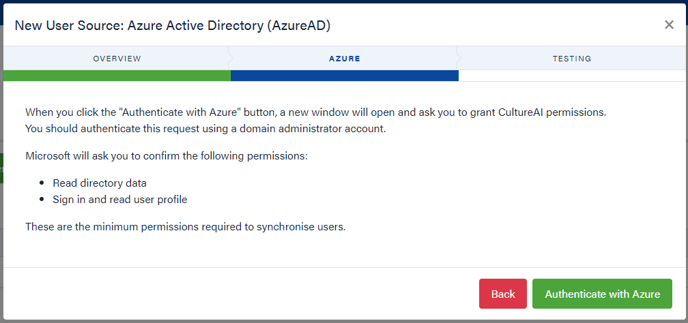 Authenticate with Azure will take you to the Microsoft website where you will be prompted to confirm the permissions required: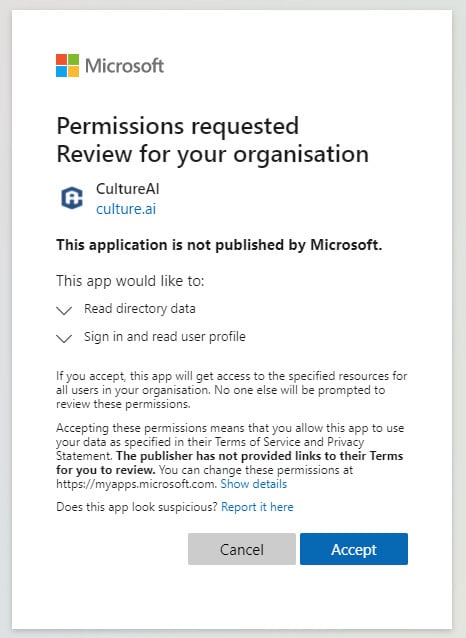 Once accepted you will be returned to the CultureAI Platform and you will get a confirmation that setup was successfully complete. Please be aware initial synchronisation could take a few minutes to process.